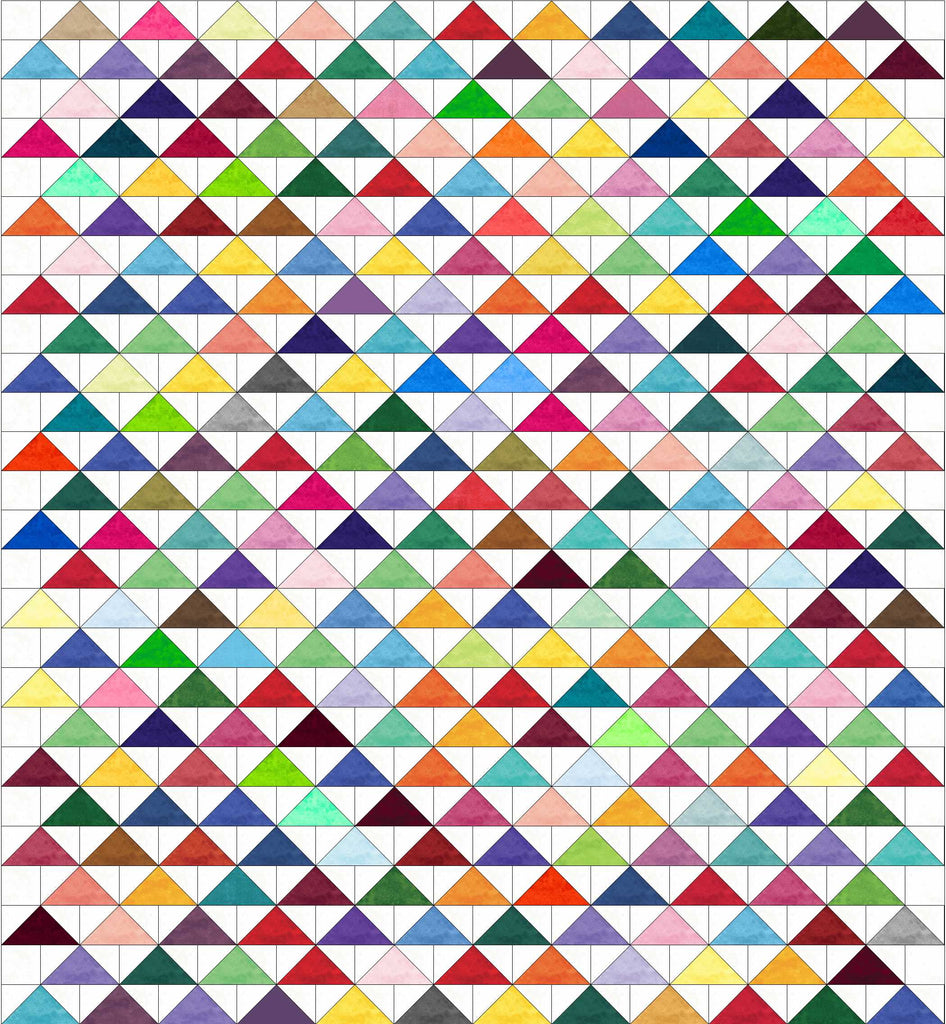 -Sew Many Geese- TOSCANA PRE-CUT 1-LEFT
This was once a Block of the Month actually it was in rows, but anyway we had some extras and made them into Kits. Everything is PRE-CUT. It measures 72"x78"  NOTE: IT DOES NOT have Border or Binding. This is because many have decided they want to increase the size so we left that option up to you. Again the picture posted is just a rendering every kit may be slightly different, but it will be Toscana for the colors.
2nd picture is of a small sampling of what the Toscana Sew Many Geese will end up looking like, again every kit will vary to a certain degree, but rest assured all the colors will be a mixture of Toscana.