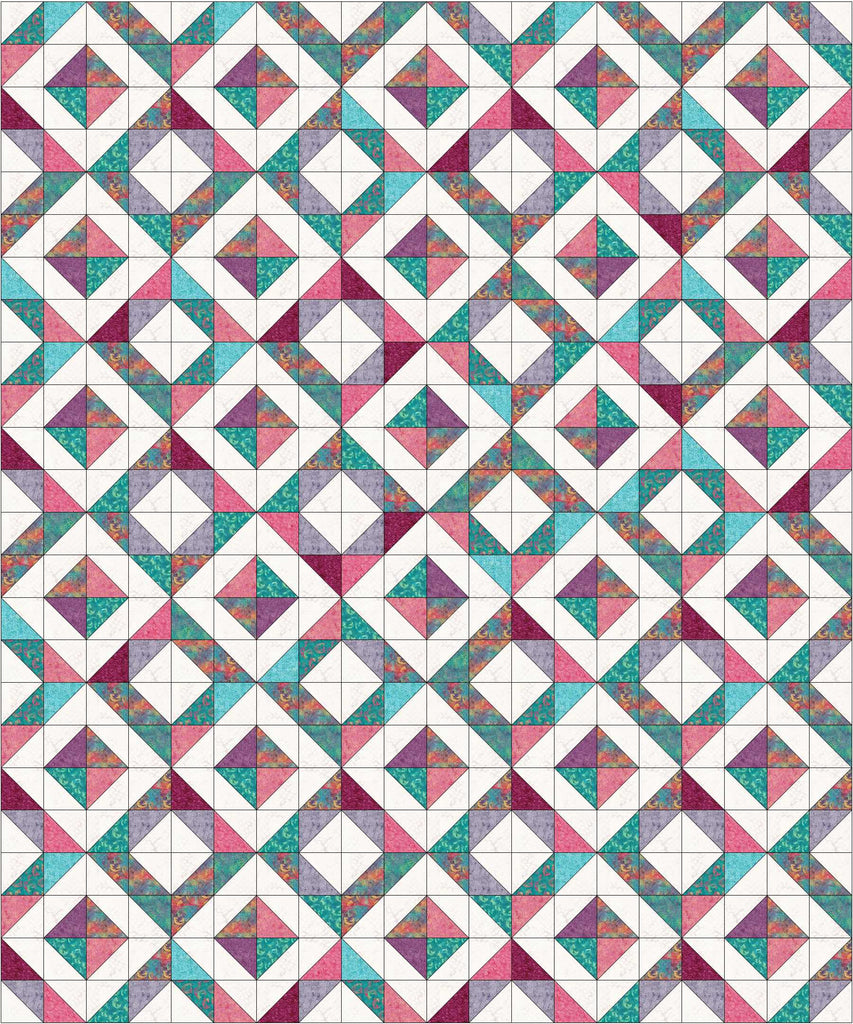 **Magical Half Squares/ Mermaid Cove
We did a Block of the Month and I had a few extras so we made kits. This is a super easy kit everything is PRE-CUT and it is all Half Squares, to start all you have to do it sew a background to a print. And since this is batik you don't even really have to worry about right side or wrong side. I give you about 6 different layout designs and with the amount of H.S. you will get a nice little lap quilt 60"x 72" This kit does come with binding.
This colorway is called Mermaid Cove by Island Batik, it has salmon, turquoise, and berry colors it actually makes for a soothing combination.