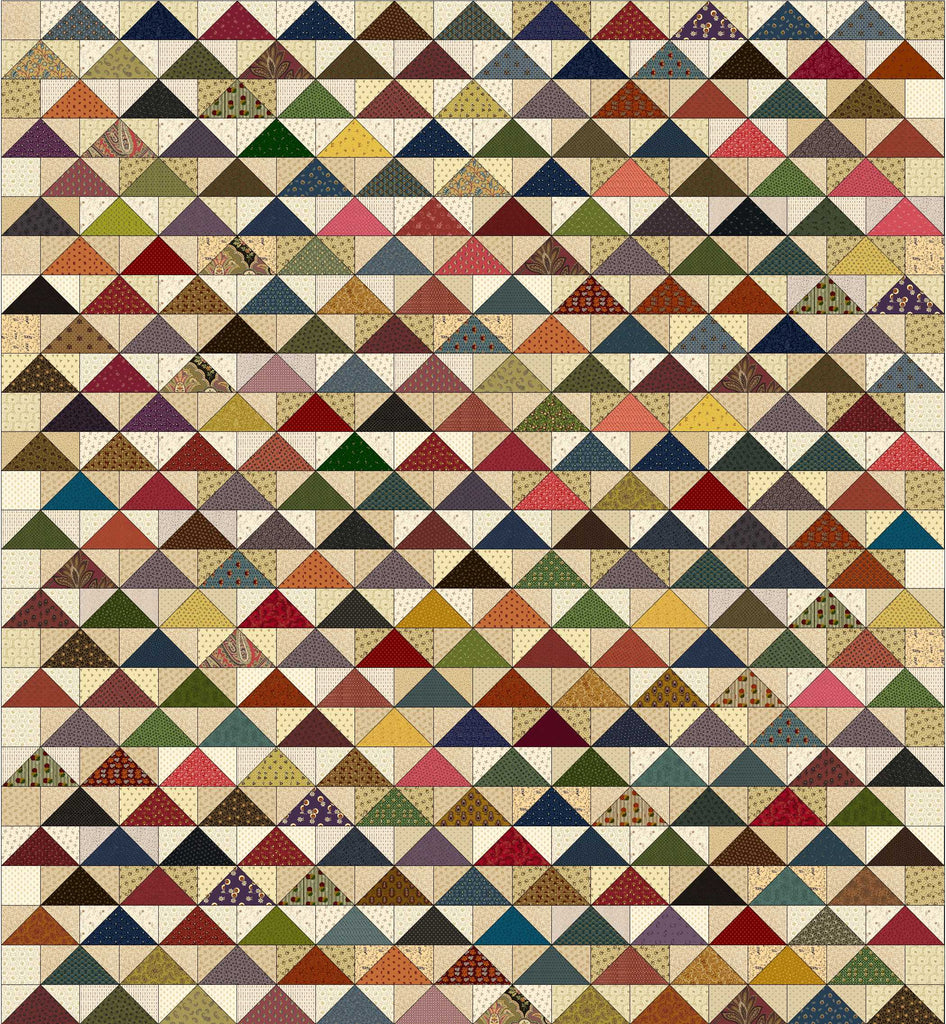 * Sew Many Geese - Civil War PRE-CUT
This kit has an assortment of Civil War Prints and then Shirting to make the "wings" of the Goose unit anyway it makes for a easy scrappy looking quilt. And best part is EVERYTHING is PRE-CUT ! NOTE: HAS NO BINDING OR BOARDER. We did that on purpose so if you want to enlarge your quilt you can. As is the quilt kit is approx. 72"x78"
Again the picture below is just a rendering each kit will have different fabrics.
The 2nd picture is just a sample of what it will look like again all kits will have different fabrics, but this will give you an idea. This is just a small section. keep that in mind.