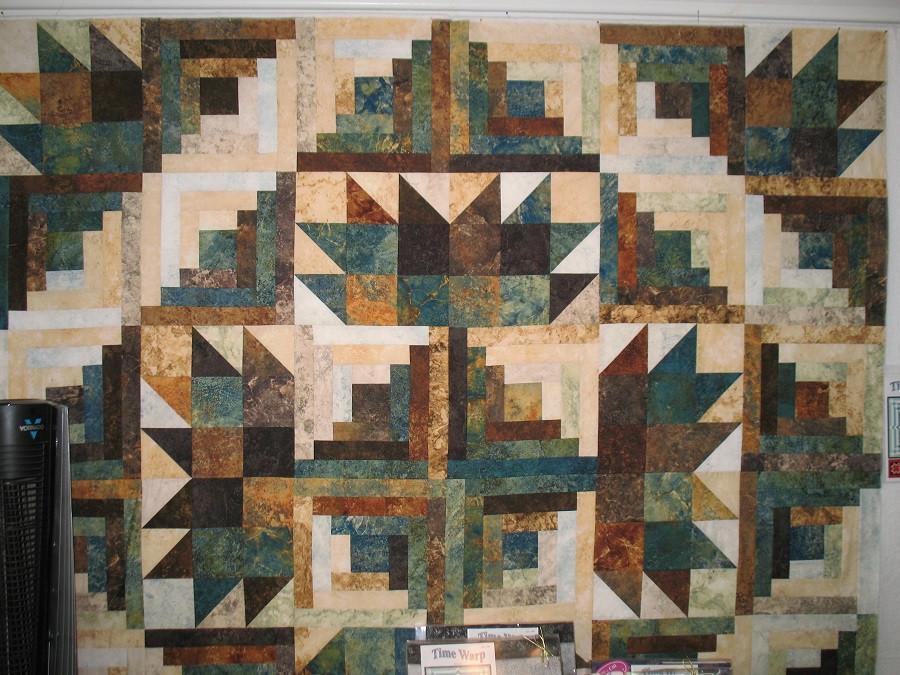 Maple Cabin Kit 72"x72"
This striking quilt is PRE-CUT,(sub-cutting the strips will be needed.) This is another quilt that is just blocks, NO BORDERS, giving you the chance to enlarge the quilt to your desired size. This quilt is done in Gradations from Northcott fabrics.
Several of you have asked about increasing the size to a queen, that can be done with 2 kits, which will make it 96"x 96" view the other picture to see what the lay out will look like with 2 kits. You will have a few extra blocks, but you could make some toss pillows, or placements or whatever your heart desires.