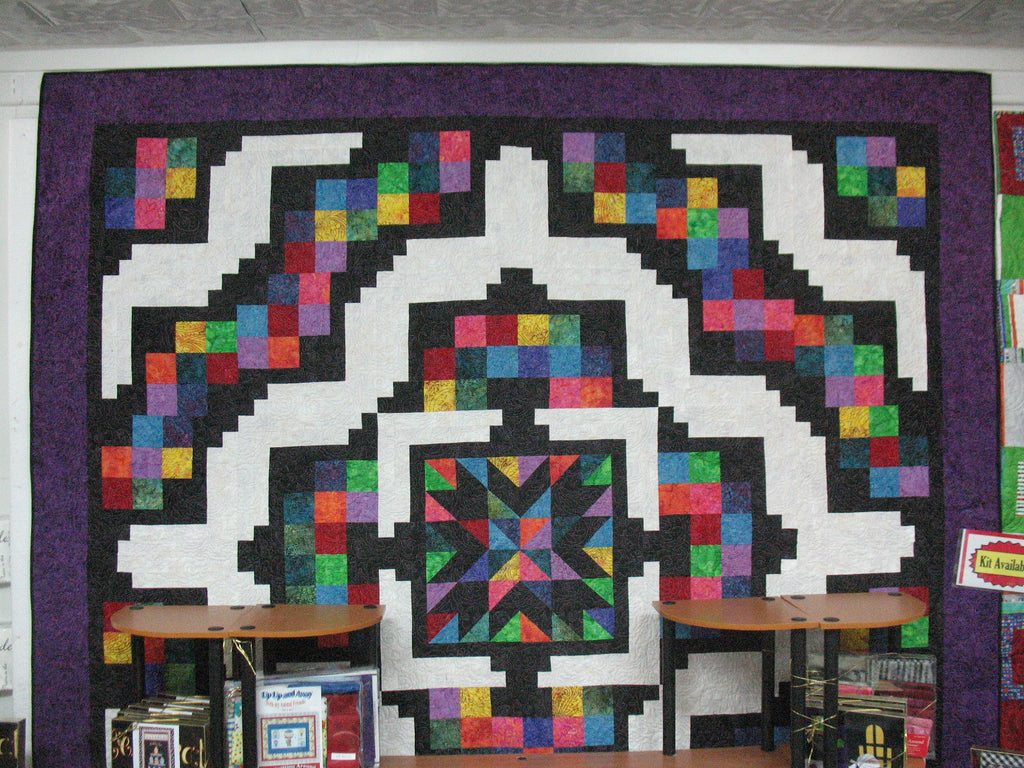 Batik Steppin Stone Kit 95"x 95"
This wonderfully bright and happy quilt will be a breeze to put together. Of course it will be Pre-Cut and Ready to Sew. (With the exception of some sub cutting of strips.)
Note: Some of the batiks may have to be substituted, but we will make sure that it still has the same look as the picture.
Kit comes with borders and binding.