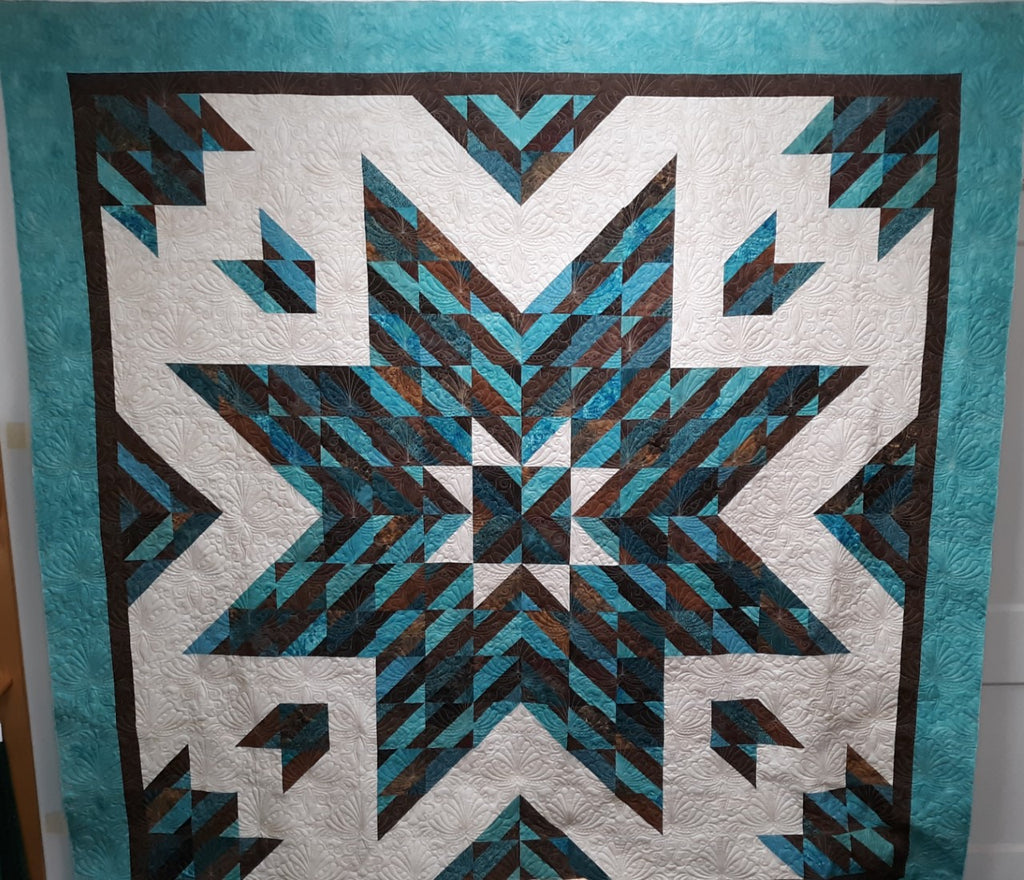 ***Almost Alone Star Teal/Brown BOM w/ FREE RULER !
SOLD OUT

I think this is one of the fastest selling BOM I've had in a long time, THANK YOU, THANK YOU, THANK YOU.
If towards the end of this BOM it appears that I have extra fabric then I will certainly make some kits, but we will have to see.

Because this was such a huge success and fun and easy quilt to make, I'm thinking about doing a Christmas version most likely in one of the smaller versions. Keep your eyes out. :)
Ok as you know I like to mix things up, I probably won't have this ready to send out until the end of July, but you can go ahead and sign up NOW. This is a Cozy Quilt Design and we are doing the queen version so it will end up being approx. 96"x96". Each month you will get an assortment of teals and turquoise and brown strips to sew together. And then when the time is right you will use the FREE Strip Tube J. ruler, that's right this quilt is using the Strip Tube technique if you have never done Strip Tubing this is a great way to introduce yourself into this wonderfully fun way of doing blocks. This will be a limited sign up so act fast if you are interested in this one. This is a 12 month program and it will include the borders and binding. (On a side note for my quilting customers this particular pattern is a little more expensive it will be .02 cents per sq. inch.)