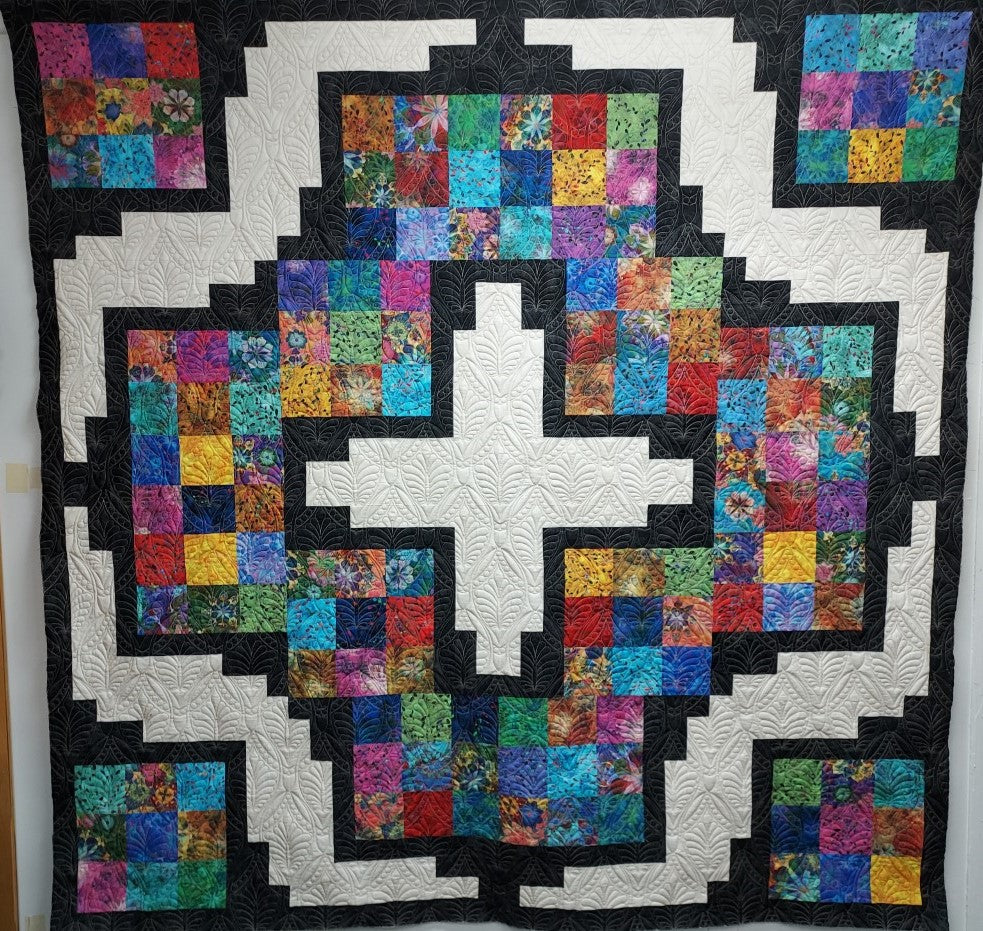 *Charmed Venice Steppin Stone* SOLD OUT
*****Possible Kits when we get closer to the end of this BOM ******
Well I have finally got around to doing this Block of the Month in the ever so popular fabric line called Venice by Robert Kaufman. It is an color rich fabric line that has been digitally printed so the colors are just unbelievable and it is oh so soft as well.
If you aren't familiar with this pattern it is based on my original Steppin Stone pattern, except we use 5" squares, these will come already cut straight from Robert Kaufman, I'll hand them out as well as the strips to make this simple quilt. It is a 12 month program and when you finish your quilt top will be approx. 82"x82".
Now it is real easy to turn this into a queen size all you will need to do is buy about 2 more yards of which ever is your favorite fabric. Like some other Block of the Months that I've done in the past if you plan on adding that 2nd border I would not wait very long, I would purchase it as soon as possible.