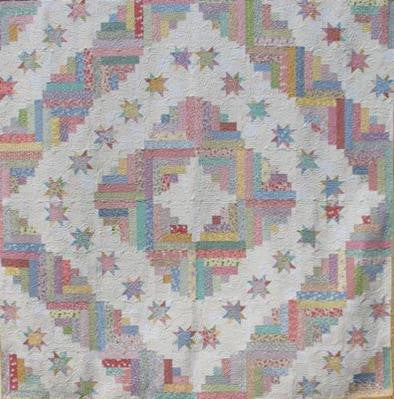 Stars of the 1930's PRE-CUT KIT 96"x 96" Queen Size
All the star blocks are pre-cut and those are some small pieces, the strips are also cut, BUT sub-cutting of the strips will be needed. This was such a popular kit especially if you like the 1930's reproductions. Every kit will vary slightly, I know it is hard to see in the picture, but the "white" is a mixture of white on white and white with tiny bits of color, but it reads as a white. 96"x 96"
This kit does NOT include borders or binding, this way it gives you the flexibility to increase to a king size.