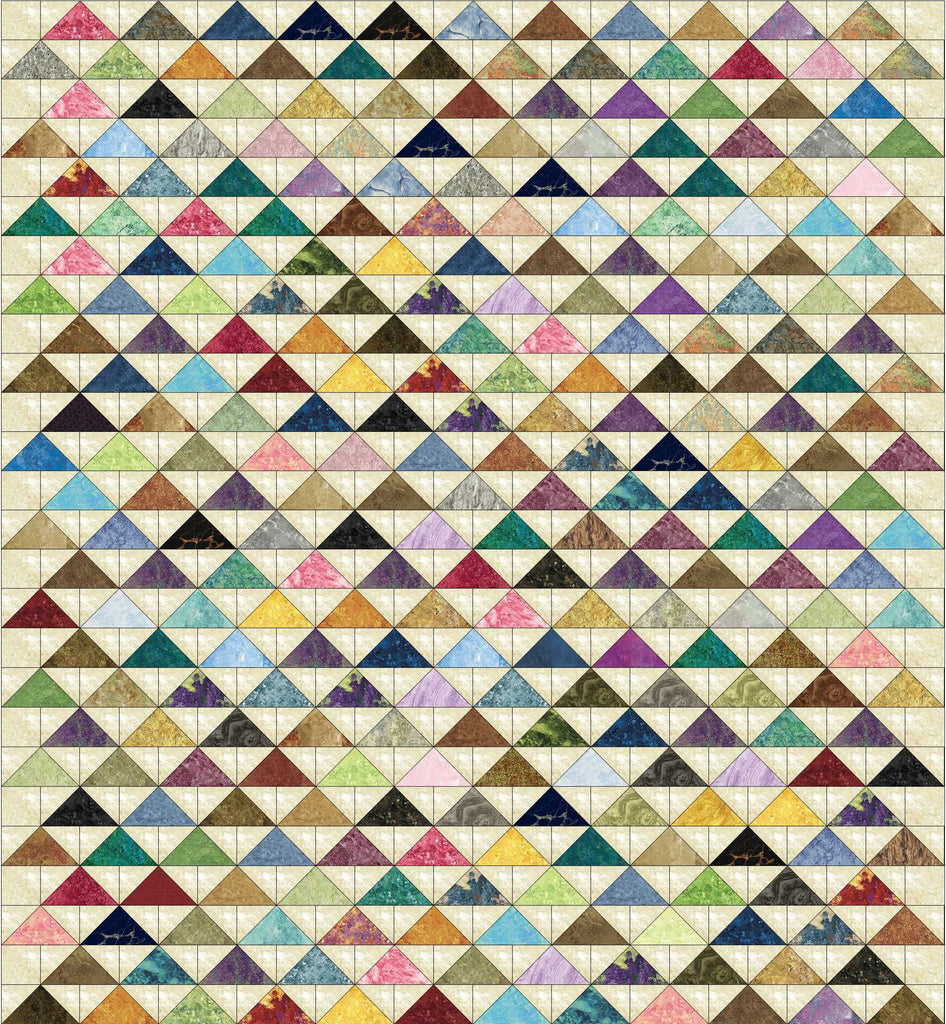 ++Sew Many Geese- Stonehenge PRE-CUT KIT
This is a kit from the extras that we had when we did Sew Many Geese BOM. This kit is using a wide assortment of various Stonehenge fabrics from Northcott, many of these fabrics are no longer available so it will make a very unique quilt.
Yes EVERYTHING is PRE-CUT the kit is approx. 72"x78"
Note: Does NOT have borders or binding in case you want to enlarge the quilt.
Picture below is just a rendering every kit will be slightly different.
The 2nd picture is just a small sampling of what the Stonehenge So Many Geese will look like again I can not stress that every kit will be slightly different, BUT will be Stonehenge.