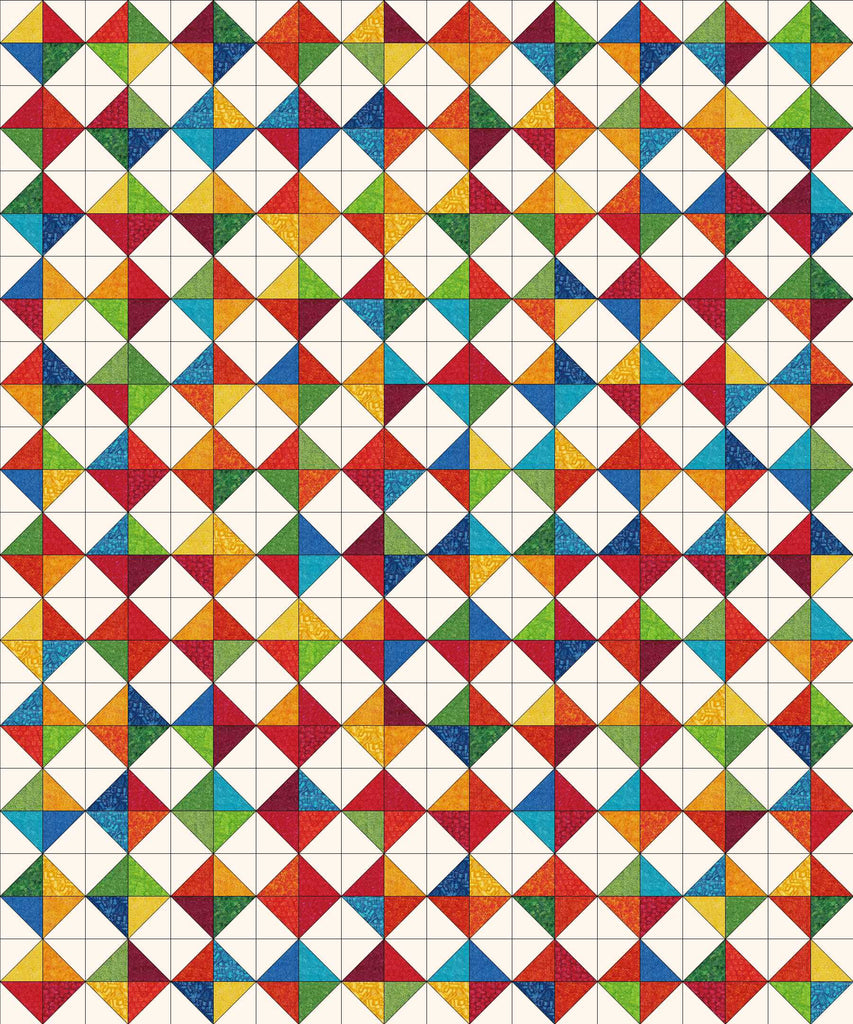 +Magical Half Squares - Garden Party
We did a Block of the Month and I had a few extras so we made kits. This is a super easy kit everything is PRE-CUT and it is all Half Squares, to start all you have to do it sew a background to a print. And since this is batik you don't even really have to worry about right side or wrong side. I give you about 6 different layout designs and with the amount of H.S. you will get a nice little lap quilt 60"x 72" This kit does come with binding.
The fabrics are from a line called Garden Party by Island Batik and they are mostly primary colors with things you would find in a garden.