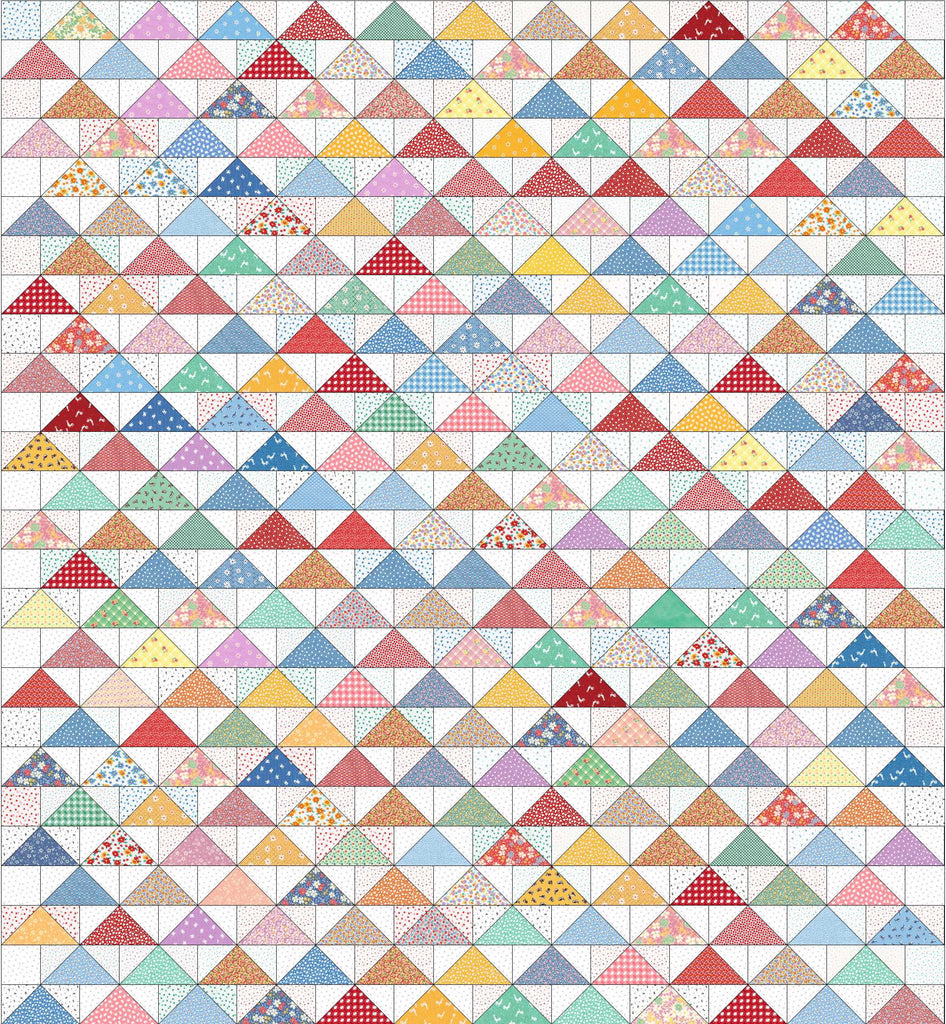 +Sew Many Geese 1930's PRE-CUT Kit 1 LEFT !
Oh the happy feeling of working with 1930's that is what this kit is all the large triangles are different 1930's prints and the smaller side H.S. are different whites with small prints, but read as white. This Kit is PRE-CUT and is 72"x78"
NOTE: Does NOT have Border or Binding, in case you want to enlarge the quilt.
Picture below is just a rendering some fabrics will be different.
The 2nd Picture is just a small sampling for what this kit will look like, all kits will have different prints, but of course within the same family ie. if it is 1930's you WON'T have any Civil War and vice versa, but if you are focused in on a particular fabric that may or may not be in the kit.