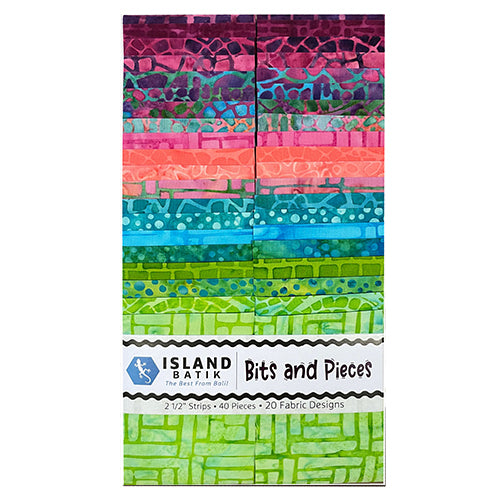 Bits and Pieces - 42- 10" Squares Batik
These beautiful pieces of batik cotton have been hand dyed by skilled fabric artist.
This particular  colorway is similar to a very popular colorway called Petal Pushers.
I know there is a picture of a strip set, but trust me this is for 42- 10" Squares or layer cake.