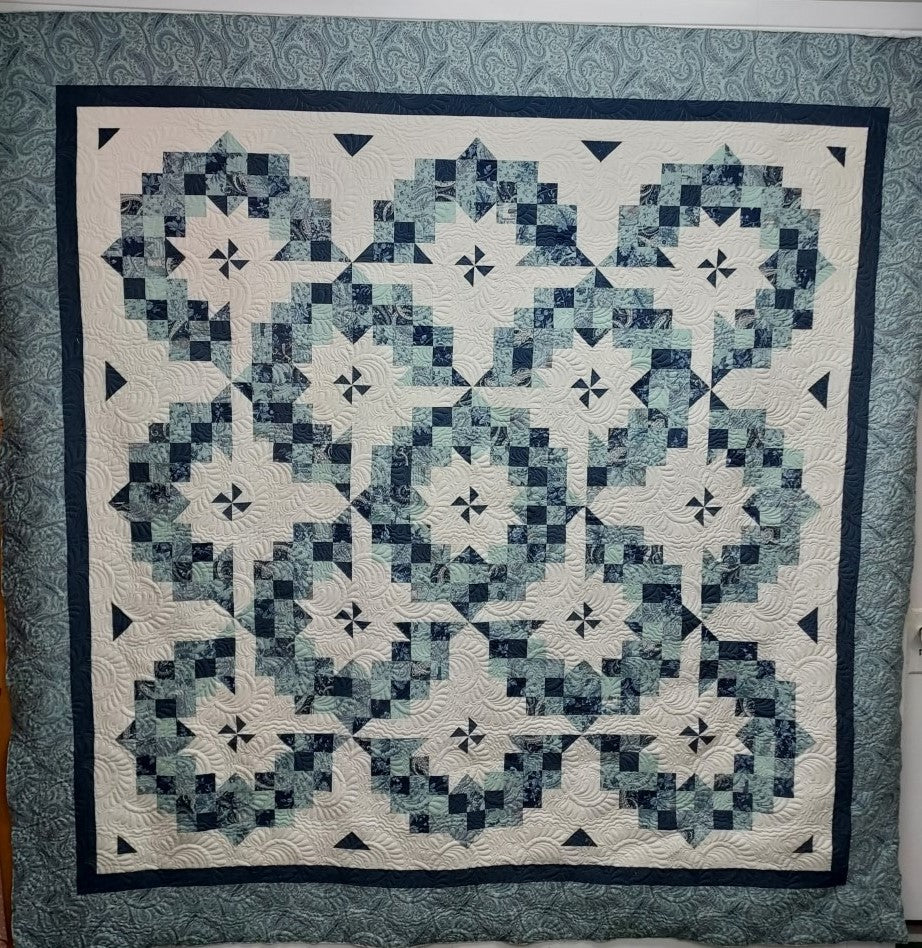 Ring of Wreaths 90"x 90"
This is made from the Sisters' Bay collection by Moda. It is a very soothing and calm look.
The pattern is "Ring of Wreaths" it is a Cozy Quilt Design.

Upgraded batting it is a Wool/Cotton blend, very soft and drapes very well.
And a wonderful cotton sateen print for the backing.