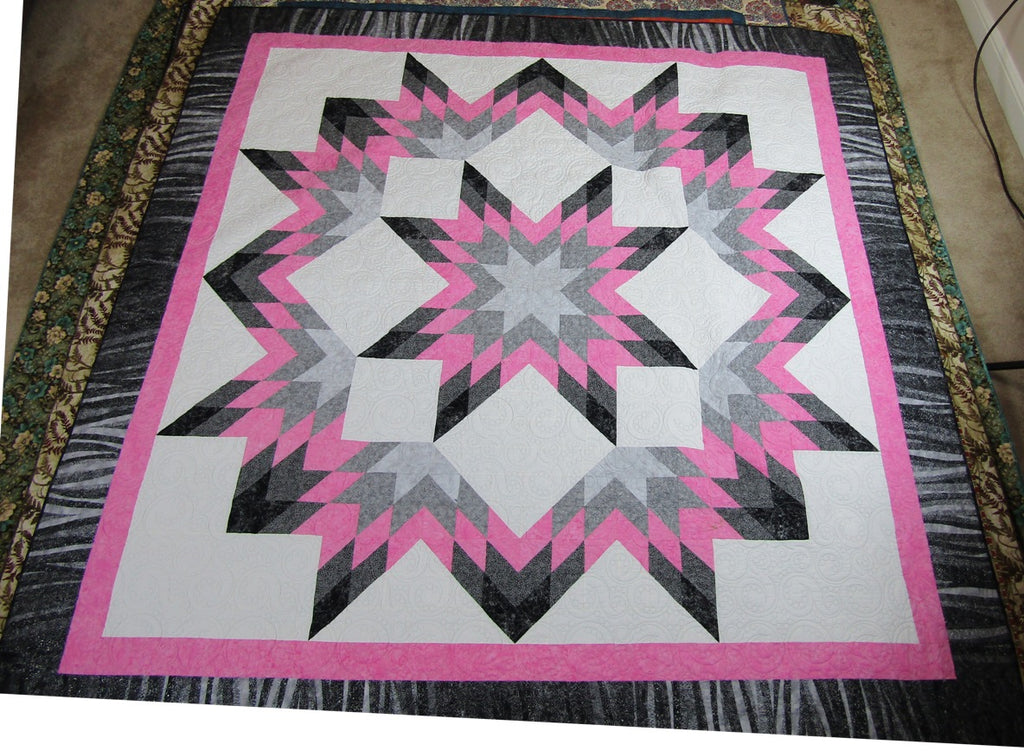 No Diamonds in the Sky Black/Pink
Another favorite of mine this time we used some Shimmer from Northcott and a nice pink accent. The grey thru ebony fabrics do have silver metallic and the outer border is a fun design. This is a Debbie Maddy design and measures approx. 86"x86"
The backing is a simple white and the quilting design is this simple hook with pearls design.